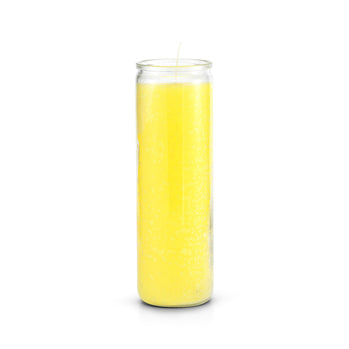 Building Stamina Candle
Regular price $125.00 Sale
When there is a lot of stress and anxiety in the surrounding environment, it becomes difficult to perform and believe in self.
The "Building stamina" candle is specially anointed with herbs, oils and prayers to allow for your spiritual realm to be activated, guiding you to build inner strength and stamina for any kind of performance- be it athletics or sports or bedroom. This is a candle that focuses more on channeling the positive energies within you, rather than the negative energy. 
I prepare candles customized for my clients to reverse the negativity or alter the energy around them. The candles are anointed with oils, herbs, special prayers and spells along with spiritual energy.
You can buy prepared candles that are specially prepared for you or you can buy unprepared candles from me. Candles work best when burnt in sets of 3, 7 or 11 and are intention-based candles. Faith is the most important part of lighting these candles as the energy must remain continuous to work.