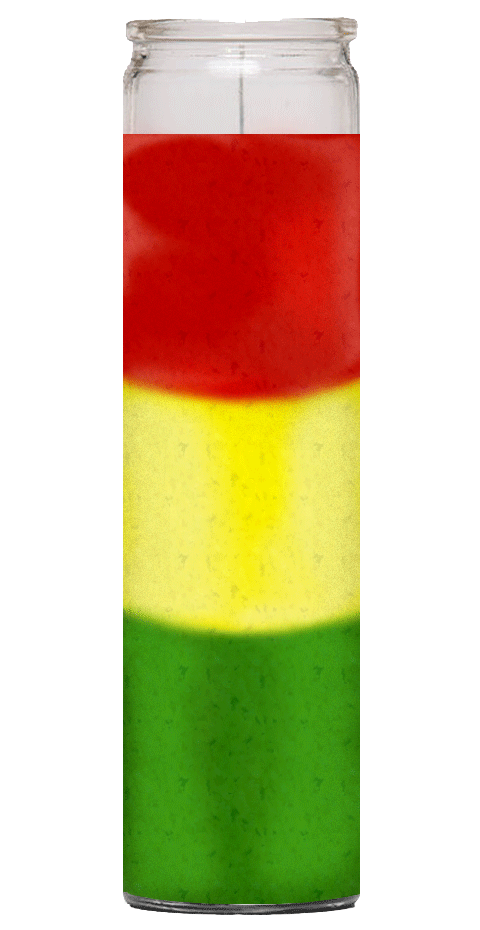 Road Opening Candle
Regular price $135.00 Sale
There are times in life when every day seems cursed, when everything you touch breaks and everything you say comes out wrong, when the simplest task becomes a complicated mess and you feel like you want to hide in bed with the covers pulled over your head. Every one of us has experienced stretches like this. The key to breaking this string of bad luck is to open your road and clear your path. Clearing away the obstacles that are blocking you from success will help you move forward and find prosperity.
Opening Your Road
Spiritual roadblocks are just as frustrating and incapacitating as actual barriers on a highway. Imagine your positive energy being forced to standstill due to negative forces. As that energy is stopped, bad luck, legal problems, illnesses and relationship problems can all build up and spiral into a giant storm of negativity. Emotional blockages can be paralyzing and difficult to break free from.
Luckily, there are steps that any person can take to turn their luck around and remove those negative obstacles from their path. The route towards a new job or a new relationship is in your hands. Road opening requires focus and strength of the mind. A part of you must have the purpose and desire to change your circumstances for the better. A simple way to begin the process of opening your road is by lighting a "Road Opening" candle. Candles create a calming atmosphere that can help to center your intentions.
Ideally, candles should be burned in sets of 3, 7 or 11 and for a couple of weeks to manifest your intention.
The candle is already prepared, anointed with special oils, herbs, spiritual prayers and spells. I sell both prepared and unprepared candles. Please send your name and date of birth for me to prepare the candle for you or just specify if you want an unprepared candle.